After five months of nurturing in Bali, I have returned to Hawaii, starting my new project.
Returned to long views and whistling trade winds… and the excitement of what I am planning to create here.
I am developing the Ocean View Creative Arts Festival Hawaii… the OVCA Festival…
My vision is to bring the powerful process I have experienced in Bali with the creation of the "Ogoh- Ogoh" and the way they absorb negative energy from the island of Bali annually.
…For more info on the Ogoh-Ogoh… please read "The Original Burning Man"
They are created by the village, and then burned after they have absorbed all the demonic energy floating around the island.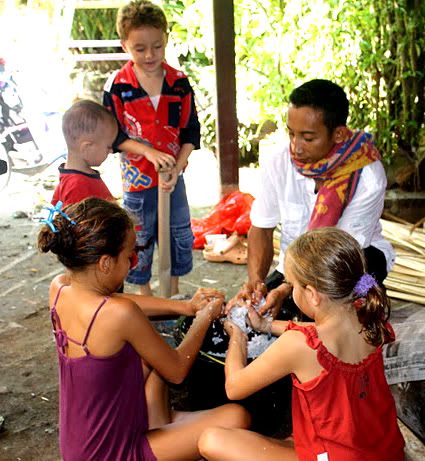 I want to bring this process here to Hawaii and teach the kids in Foster Care how to build these monsters from bamboo and Paper Mache so they can absorb all the demonic energy on the island. Especially the energy created and sustained by the use of the drugs like Meth which is sadly epidemic on the island of Hawaii.
This could be very powerful magic by the people for the people…
In the creation and then the burning of these effigies of darkness we can do a great service to the energy of the whole island chain.
There will be crystals on exhibition and for sale, art competitions and sale.
An "Earth Oven" baking bread, live music carried on the wind… good feelings all round.
Healing modalities of all sorts
A Sound healing Stage with Crystal Bowls, Flute, Chanting, Brass Bowls, Guided Meditations…
Renewable energy ideas showcased.  Alternative building materials and techniques displayed, recycling and zero carbon footprint intention…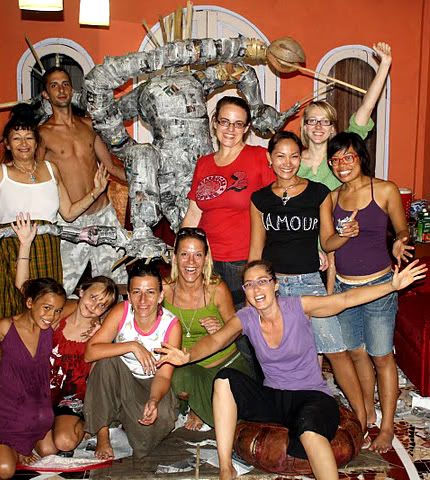 Food stalls from all over the world, organics and honey, bee keeping workshops…
Stage for live theatrical pieces, Dance performance,  Poetry Out Loud performances,  Live music, guitars… perhaps a song writing competition? Gardening competitions throughout the district… tours of the winning gardens…
I have so many ideas I am going to burst, if there is anyone out there in my audience who has experience with such things or would like to come and spend time in Hawaii helping me get this together for August 2011 please do not hesitate to contact me and let me know how we can work together to make magic happen in Hawaii .
Blazing tales of wonder remembering all we have ever been and are about to become
Your sister through chaos and comfort